Market Movers
Last update October 07, 2014
Darwin gives you all the information on the most active securities selecting in realtime the Gainers and Losers on the Chi-X (European Stocks), XETRA (German Stocks), the Italian Stock Exchange and the US markets.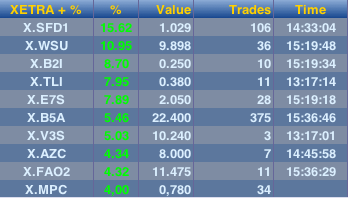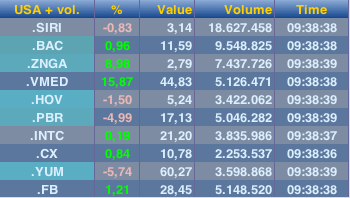 Through the menu it is possible to choose between the various groupings for each market:
% gainers and % losers
volume leaders and laggards
nr. of trade executed leaders and laggards
the widest range securities



When the Market Movers icon is dragged and from the Tiles drawer and dropped in ana empty area of your workspace (as with every new Tile) you will be able to choose which one you are interested in.
Several different modules can be displayed at the same time, in order to always give you all the information you need.
Temporarily halted securities are distinguished by the appearance of a watch icon pop-up.