Darwin Trading Platform
Last Update May 28, 2013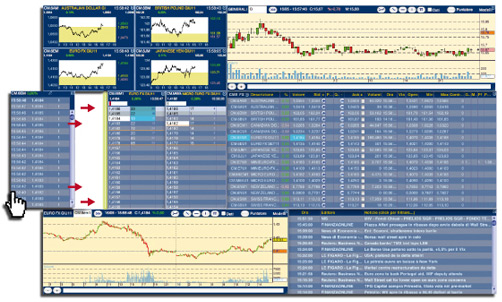 Darwin is the latest evolution of the classic Directa platforms and combines all the trading, charting and informative components in a unique trading environment.


Principal components are the order book and the integrated portfolio. Principal functions are the drag&drop and the API(Application Programming Interface) which will allow external applications to interact with Darwin.


Each Darwing component (namely a Tile) can be moved, positioned and grouped in a single module everywhere on your desktop, allowing the creation of customized trading modules.














One key feature is the merging of two or more Tiles into a single one, which will respond altogether to your commands: e.g. if a new security is displayed on one of the grouped module, it will also appear in all other Tiles of the same group, the unit as a whole can also be moved around your desktop.